WHY SEE A PEDIATRIC DENTIST?
Pediatric dentists (or pedodontists) treat infants, toddlers, school-age children, and adolescents with dental problems.  After graduating from dental school, pediatric dentists are required to complete an additional two or three years of training in pediatric dentistry.
Pediatric dentists study child psychology in addition to dental training.  As a result, they are able to communicate effectively, gently, and non-threateningly with children.
It is recommended that children see a pediatric dentist before the age of one (or approximately six months after the emergence of the first primary tooth).  It may seem early, but biannual preventive dental appointments are essential for excellent oral health.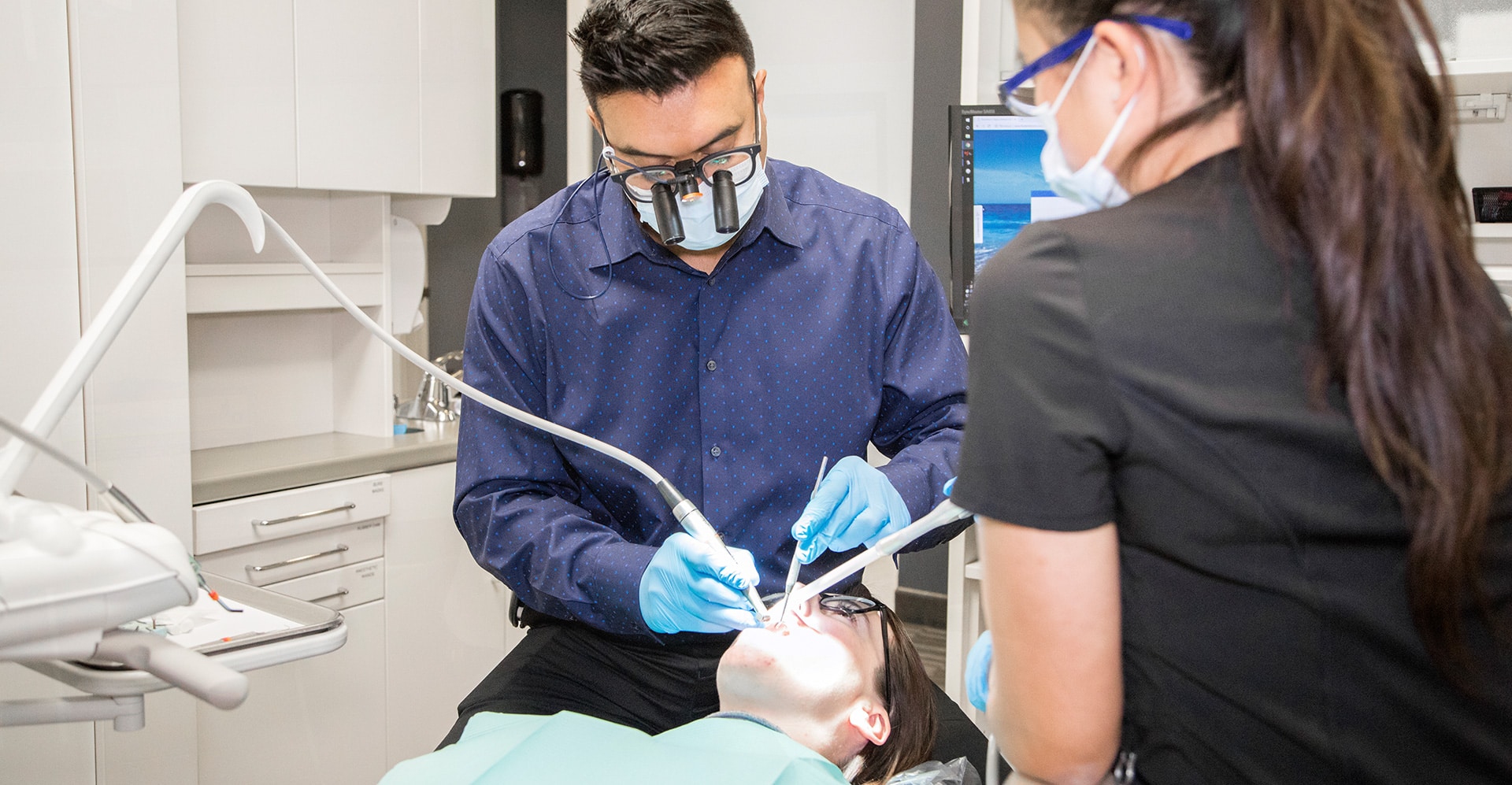 Children should see a pediatric dentist for the following reasons:
A question about a new issue or a current one.

Learn how to begin a "no tears" oral care program at house.

Learn how to prevent oral injuries at home.

Identify whether the child is at risk for developing caries (cavities).

To receive information about preventing unwanted oral habits (e.g., finger-sucking).

Preventative treatments (fluoridated and sealed).

To receive information about how the child's teeth and jaws are growing.
How does a pediatric dentist help children?
There is a lot of color and fun in pediatric dentistry offices, and the atmosphere is child-friendly.  In order to overcome dental phobias, children need to feel comfortable, safe, and trusting when dealing with the dentist from an early age.
A pediatric dentist provides several types of oral care to children:
Taking preventative measures –
Childhood tooth decay is the most common disease in children.  Fortunately, it is almost entirely preventable.  Furthermore, a pediatric dentist can apply sealants and fluoride treatments to protect the tooth enamel and minimize the risk of cavities in addition to offering advice and guidance regarding home care.
Detection at an early stage –
Pediatric dentists can predict future oral problems based on examinations, X-rays, and computer modeling.  The most common examples are malocclusion (bad bite), attrition from grinding (bruxism), and jaw irregularities. When treatment is started early, optimal outcomes are more likely to be achieved.
Treatment –
There is a wide range of treatments available from pediatric dentists.  The pediatric dentist provides a variety of preventative services (fluoride and sealants) as well as pulp therapy and treatment of oral trauma.  It may be necessary to provide space maintainers if primary teeth are lost too soon so that the teeth do not become misaligned.
Education –
Education is an integral part of any pediatric practice.  Pediatric dentists can not only educate parents about the importance of daily oral care, but also provide advice on toothpaste selection, diet, thumb-sucking prevention, and more.
The latest updates –
Pediatric dentists keep up to date with the latest advances in dentistry.  Recent studies have shown that Xylitol (a naturally occurring sugar substitute) protects young teeth from cavities, tooth decay, and harmful bacteria.  It is important for children to visit the dentist regularly in order to gain both beneficial information as well as information regarding new diagnostic procedures.
We are happy to answer any questions you may have regarding when to see a pediatric dentist.
Our dentists pride themselves on putting your needs first and offering FREE PARKING — a rarity for downtown dentists. We care and we listen. Our dentists have years of experience and are here to serve your needs at every appointment. If you have a question about your smile or need a second opinion, we're here to help.